Patio Lane recently created replacement cushions for the rooftop bar, EDGE at The Epicurean Hotel in Tampa. Their cushions were dilapidated and had exceeded their lifespan. The fabrics were torn, the foam had lost its resilience, and the drying process was troublesome.
Instead of cushions that take hours to dry off, our Sunbrella Rain cushions — which is made with 100% waterproof Sunbrella upholstery fabric with dry-fast foam inside — take minutes to dry. Rather than liquid seeping through the fabric and soaking the foam inside, we use a waterproof Sunbrella fabric and self-swelling thread to keep the inside dry- perfect for outdoor dining areas!
Sunbrella Rain manufacturing requires special certification and we are one of the only companies in the Southeastern United States to be certified in this process!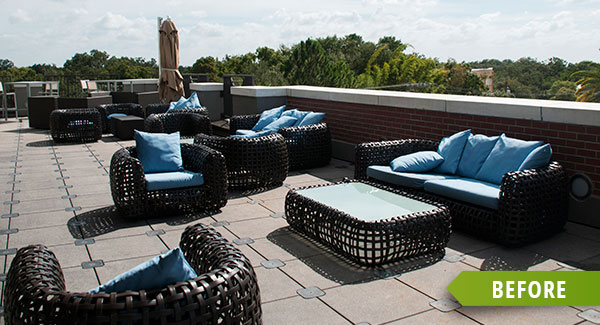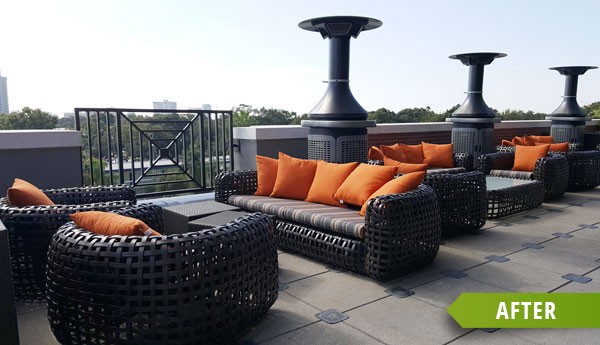 Seats and backs are Stanton Greystone 58002-77; pillows are Spectrum Cayenne 48026.
Need more inspiration?